Day 01 Arusha Lake Manyara National Park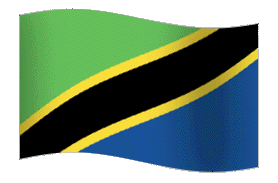 Pick up from hotel at 0800hrs, a safari briefing session with our Tour officer then drive to up to Lake Manyara National Park on the base of the great rift valley. This small park contains five distinct vegetation zones.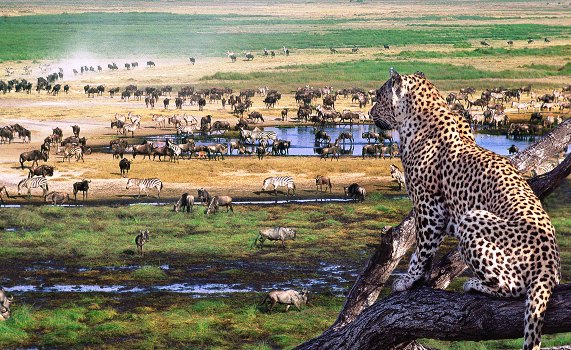 Lake Manyara National Park takes pride in diversified habitat is mirrored by its varied fauna, with some of the more common and visible large mammal species being the buffalo, elephant, giraffe, zebra, lion and wildebeests. Prominently renowned for its tree-climbing lions, which spend most of the day spread out along the branches of acacia trees, Lake Manyara is also home to troops of baboons and blue monkeys. Along with the astonishing tree climbing lions there are the usual browsers and grazers as well as the curios-looking banded mongoose.
Meals and overnight at Manyara Twiga Campsite\Similar
Day 2 Lake Manyara Serengeti National Park
After breakfast depart for Serengeti passing through Olduvai Gorge, the site of the Leakey family discovery of fossils of human and animal ancestors dating back to almost two million years. Meals and overnight at Serengeti Ikoma Safari Camp \Similar
Day 3 Serengeti National Park
Full day in Serengeti plains, search for wild game you might have missed the previous game drives. Morning and afternoon game drives. Meals and overnight at Serengeti Ikoma Safari Camp\Similar
Serengeti National Park is undoubtedly the best-known wildlife sanctuary in the world, unequalled for its natural beauty and scientific value. With more than two million wildebeest, half a million Thomson's gazelle, and a quarter of a million zebra, it has the greatest concentration of plains game in Africa. The wildebeest and zebra moreover form the star cast of a unique spectacular – the annual Serengeti migration.
A unique combination of diverse habitats enables it to support more than 30 species of large harbivores and over 400 species of birds
Day 4 Serengeti Ngoro Ngoro Crater
After breakfast a 4-wheel drive vehicle will take you 2000ft down to the crater,
Ngorongoro Crater is one of the world's greatest natural spectacles, its magical setting and abundant wildlife never fail to enthral visitors. It borders the Serengeti National Park to the north and west. A few hours drive to the east takes you to the town of Arusha which nestles at the foot of Mount Meru, within view of Mount Kilimanjaro enjoy picnic lunch at the crater, ascend back to Camp for dinner and overnight.
The park is one of the most densely crowded wildlife areas in the world and is home to an estimated 30,000 animals. There are no giraffe, topi or impala in the park – they probably find it to difficult to negotiate the crater rim cliffs and there is also insufficient grazing for large herds of antelope, inside the park. However the park teems with wildebeest, zebra, buffalo, aggressive pack hunting hyenas and resident lion prides. Supported by a year round supply of water and fodder, the park supports a vast variety of animals, which include impressive herds of wildebeest, zebra, buffalo, eland, warthog, hippo, giant elephants and a small population of black rhino. Another big draw to this picturesque park is it dense population of predators, which include lions, hyenas, jackals, cheetahs and the ever elusive leopard. Over 500 species of bird have been recorded within the park
Day 05 Ngoro Ngoro- Tarangire
Depart the after breakfast drive towards Tarangire national park to arrive at the lodge in good time for lunch . Afternoon game drive. Dinner and overnight at Dinner and overnight at Tarangire Roika Safari Camp
Elephants can be seen in herds of up to 600 at a time, along with masses of wildebeest, zebra, eland, hartebeest, buffalo and oryx, who, migrate from the dry Maasai steppe to the gleaming Tarangire River in search of water during the dry season.
November to February is the time of plenty with succulent green shoots appearing just in time for the newborn wildebeest and zebra. By March everything is lush and wild flowers and butterflies are out in force. Birds are at their busiest and more than 550 species have been recorded.
For excellent year round game viewing the Seronera valley in the centre of the park has abundant grazing and considerable numbers of animals including giraffes, warthogs, reedbucks and many other species that sustain resident leopards and large prides of lions.
Day 06 Tarangire-Arusha
Early morning game drives then return to the Lodge for breakfast at leisure exit the park and drive to Arusha to arrive by 1300 and Drop off at the airport
Optional Zanzibar beach safari Extension
Tour price includes:
-Ground transport whilst on safari in a comfortable 4×4 safari Land cruiser/Rover
-Full board accommodation whilst on safari
-All park entrance fees to include government taxes
-Service of an English speaking professional driver/guide
-All game drives as detailed in the itinerary
-Ngorongoro Crater tour
-Complementary 1 litre bottled drinking water while on safari
-Start and end in Arusha



Tour Cost excludes:
-Tips
-Laundry
-Beverages/Drinks
-International flights
-Visas
-Items of personal nature
-Any other extras not detailed in the above itinerary