7 Days / 6 Nights Tanzania Culture and Wilderness Tour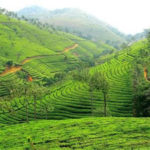 Day 1: Arusha – Usambara Mountains at Lushoto
From Arusha, drive to Lushoto with some stopovers on the way to see and enjoy the beauty of the countryside. The Pare Mountains are a sea of rolling hills, and the Usambara Mountains are very good for hiking. There are numerous commercial centers to be seen along the way. Dinner and overnight at the Mueller Inn.
>>>>Read More
…………………………………………………………………………………………………………………………………………………………………………………………….
10 Days / 9 Nights: Best of Eastern and Southern Tanzania Safari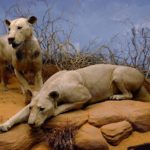 Day 1: Arusha – Lushoto ( Usambara Mountains)
Depart from hotel in Arusha. Drive to and tour Lushoto with picnic lunch Dinner and overnight at Mueller Inn. (BLD)
Day 2: Lushoto ( Usambara Mountains)
Full day tour and activities in Lushoto. Dinner and overnight at Mueller Inn. (BLD)
>>>>Read More
………………………………………………………………………………………………………………………………………………………………………………………………
10 Days / 9 Nights: Tanzania Wildersun Safari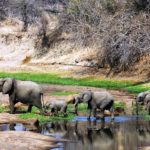 Day 1: Dar es Salaam – Ruaha National Park
Depart from hotel in Dar es Salaam early in the morning for Ruaha National Park, Tanzania's 2 nd biggest park and host to a number of animals which are rare or absent in the north. The great Ruaha River, which provides life to the park, flows through the eastern side of the park. Overnight at Ruaha National Park's Hut. (LD)