These safaris will take you to Lake Manyara National Park, Serengeti national Park, Usambara Mountains, Ruaha National Park, Ngorongoro Park, Tarangire national Park and Zanzibar.  You can join a group touring Tanzania Northern Safaris if you are traveling alone.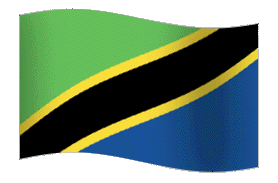 2 Days Lake Manyara & Ngorongoro Crater Budget Lodge Safari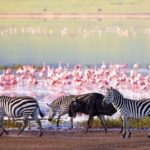 Tanzania Budget Lodge Safaris, Tanzania Lake Manyara National Park, Stay in luxury accommodation throughout this 2-night safari holiday,the Ngorongoro Crater,Safaris Tanzania,Safari Tanzania,Wildlife Migration safaris Ngorongoro Crater,Tanzania Budget Lodge Safaris ,Tanzania: the Lake manyara, the stunning Ngorongoro Crater and the wildlife Safari,Explore Tanzania parks Lake Manyara and Ngorongoro Conservation Area

One of the most requested events in the migration is the arrival crossing of the Mara River that occurs around late July to August with parts of September and again on their return south, around the last two weeks of October through early November. These are the best times to track and see the annual wildebeest migration in Masai Mara. While the sight of masses of animals thundering across the open plains is spectacular, the Mara River crossing will take you through a range of emotions – awe, anticipation, heartache, inspiration, excitement and much more. The crossing is the subject of many documentary films from the BBC to the National Geographic, but even superb filmmaking cannot give you the experience of being on-site.
——————————————————————————————————————————————————————————–
5 Days lake Manyara Serengeti Ngorongoro Crater Budget Lodge Safari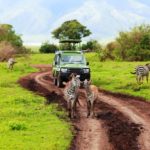 5 Days lake Manyara Serengeti Ngorongoro Crater budget Lodge Safaris,Lake Manyara National Park safaris,Serengeti wildlife tours, Ngorongoro Crater Safari,packages and Tanzanian Manyara National Park ,5 Days/ 4 Nights Tanzania Safari to Ngorongoro Crater & Lake Manyara National Park features both Ngorongoro Crater and Serengeti National Park,Ngorongoro Crater is the largest unbroken caldera in the world and has 4 days safari, featuring both Ngorongoro Crater and Lake Manyara National Park
5 Days $300 Per Day = $1500 Total – Depending on number of pax
——————————————————————————————————————————————————————————–
6 Days Lake Manyara Serengeti Ngorongoro Crater Tarangire Budget Lodge Safari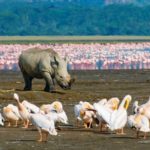 6 Days lake Manyara Serengeti Ngorongoro Crater Tarangire Luxury Lodge Safaris,Lake Manyara National Park safaris,Serengeti wildlife tours, Ngorongoro Crater Safari,packages and Tanzanian Manyara National Park ,Visit Lake Manyara, Serengeti, Ngorongoro and Tarangire; Take a guided walk Lake Manyara, the endless Serengeti,Lake Manyara, Serengeti, Ngorongoro, Tarangire National park Safari. Highlights: Tree climbing lions. Annual migration of wildebeests.7 Days, 6 Night Safaris: Lake Manyara, Serengeti, Ngorongoro, Tarangire And Areas like the Serengeti, the Ngorongoro Crater, Lake Manyara and Tarangire
——————————————————————————————————————————————————————————–
7 Days Manyara Serengeti Ngorongoro Tarangire wildlife Budget Lodge Safari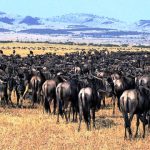 7 Days Manyara Serengeti Ngorongoro Tarangire wildlife safari,Serengeti wildlife tours, Ngorongoro Crater Safari,packages and Tanzanian Manyara National Park ,Serengeti is Tanzania largest and most famous national park with the wildebeest migration expected in December and May, Tree climbing lions and birdlife in lake manyara and finally a tour to the worlds most visited destination (Ngorongoro) famous for high wildlife concentration and breath taking sceneries-more days spent trailing with migration in Serengeti
——————————————————————————————————————————————————————————–
8 Days Tarangire Lake Eyasi, Serengeti and Ngorongoro Crater Safari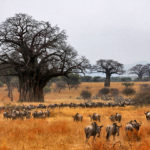 Tanzania Luxury Lodge Safaris and Lake Eyasi shallow endorheic salt lake on the floor of the Great Rift Valley at the base of the Serengeti Plateau visiting the Hadzabe and seeing the traditional life of the 'bushmen'. Their hunter-gathering lifestyle has not changed for 1000 years ,Tarangire Lake Eyasi, Serengeti and Ngorongoro Crater 9 Days Safari
——————————————————————————————————————————————————————————–
10 Days lake Manyara Serengeti Ngorongoro Crater Tarangire Zanzibar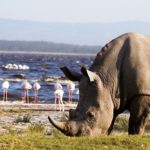 10 Days lake Manyara Serengeti Ngorongoro Crater Tararangire Zanzibar Beach Holiday,10 Day Tanzania . the Northern circuit Lake Manyara National park, wonderful Ngorongoro crater floor and the incredible Serengeti Safari and Zanzibar Beach trip
10 Days $270 Per Day = $2700 Total – Depending on number of pax