NAIROBI SAROVA STANLEY ⭐⭐⭐⭐⭐

The Sarova Stanley Hotel is a luxurious landmark of Nairobi city. As Kenya's first luxury hotel, The Stanley Sarova Hotel has always occupied a special place in Nairobi's heart. It was opened in 1902, The Sarova Stanley is connected to the airport and within walking distance of City Market, City Hall, and the National Archives. Other points of interest near this luxury hotel include City Square and Kenyatta International Conference Centre.
Guest rooms at Sarova Stanley offer a blend of Victorian elegance and comfort, combined with all the practical, executive amenities of the modern age. In addition to the Suites, there are two categories of guest rooms all of which feature:
EKA HOTEL ⭐⭐⭐⭐

Eka-hotel is Located just 4.5 from the city centre, One of the newest hotels along Mombasa road, easy access to Wilson Airport, Jomo Kenyatta International Airport, Nairobi National Park, Government and Diplomatic offices, and most Corporate, Eka Hotel is the ideal venue to host your guest and events. Each air-conditioned room is equipped with a flat-screen TV with satellite connection, plug-and-play panels, direct-dial international telephone, complimentary high-speed internet access, mini-bar, electronic personal safety deposit box, complimentary tea- and coffee-making facilities and hair dryers available on request.
SANKARA NAIROBI HOTEL ⭐⭐⭐⭐

Sankara Nairobi is a five-star stylish modern hotel located in the Westlands. Just a few minutes' drive from Nairobi City Centre, Sankara Nairobi combines international five-star standards with personalised service and an authentic new African flavour. Sankara has a stylish decor incorporating marble finishes and a beautiful look and feel from the hotel's glamorous foyer to the rooftop Club Lounge on the seventh floor which offers views of Westlands and beyond.
The hotel has 156 rooms of which 65 are Deluxe, 7 Junior Suites and 2 executive suites. Rooms are luxuriously fitted out and have 5 star levels of facilities and comfort.
SOUTHERN SUN MAYFAIR ⭐⭐⭐⭐

Southern Sun Mayfair Nairobi a welcoming luxury Coconut Grove boutique hotel and comforting stay. Previously known as Holiday Inn Nairobi,2 miles from historical Vizcaya Museum and Gardens. set on 12 acres of landscaped gardens, this hotel embraces the historically hospitable nature of Kenya to make guests feel right at home. Simple luxury and comfort can be enjoyed in the privacy of spacious rooms that overlook the lush gardens. All accommodations are spacious and offer marble bathrooms, a spa bath, and two flat-screen televisions. A minibar is also provided. Mayfair Hotel guests will have access to a fully-equipped 24-hour gym and 4,500-square foot Jurlique Spa. A large business centre is offered as well. This hotel is well located for access to the various Embassies and UN buildings at Gigiri as well as the commercial hub of Westlands.
SOPA LODGES ⭐⭐⭐⭐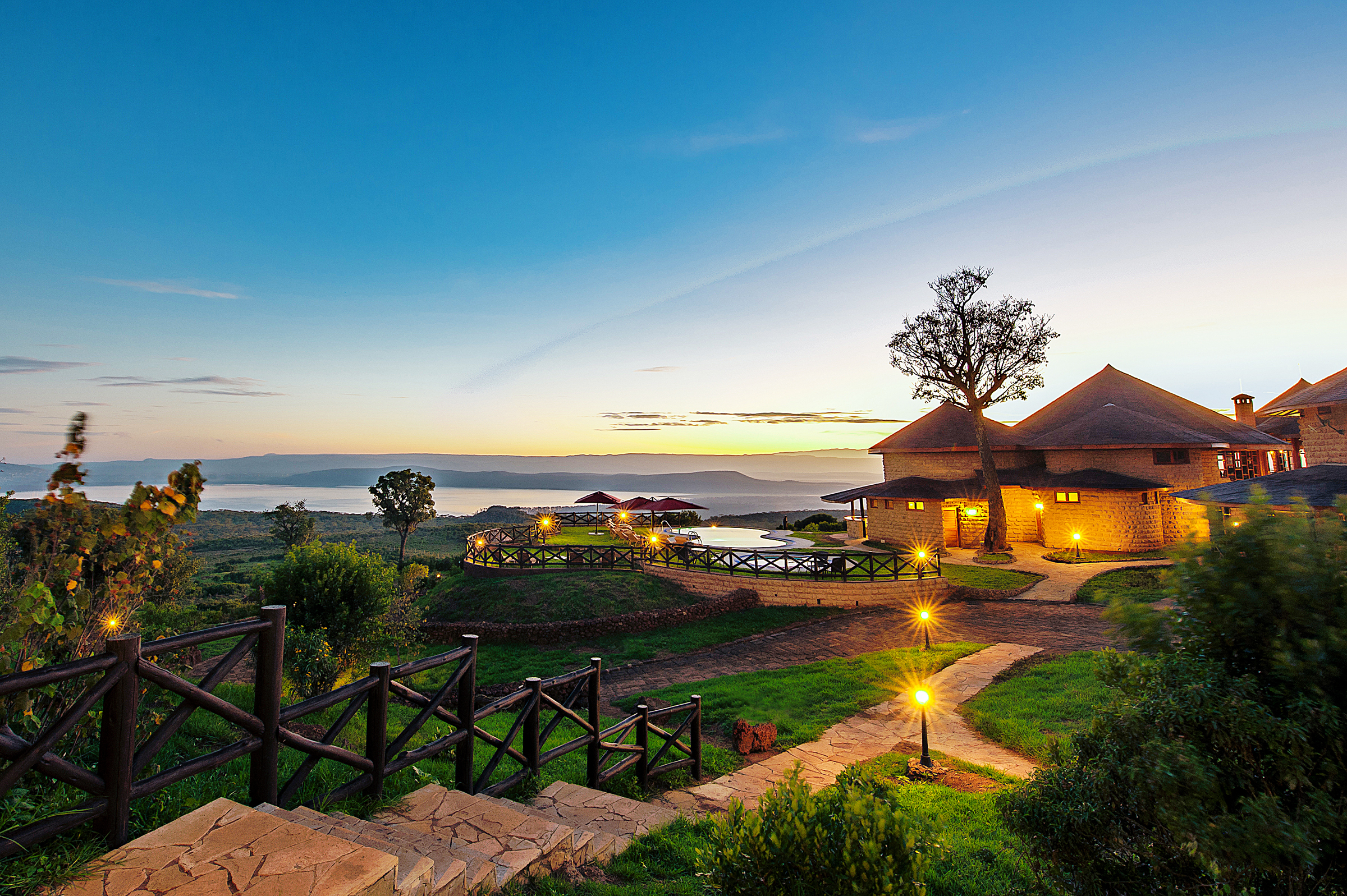 Kenya and Tanzania claim some of the world's most beautiful National Parks and Wildlife Conservation Areas which teem with countless species of birds and truly wild animals, and which also host our present family of eight Sopa  Lodges.  These have all been individually designed to compliment and blend in with the magnificent surroundings of their environments while reflecting the themes and influences of Equatorial African cultures and their art. Large open-plan areas and cottage-style guest rooms nestle unobtrusively into the vastness of Africa, and are representative of the traditions of the local inhabitants who make up the rich tapestry of Kenya and Tanzania. The location of every facility at all our properties has been carefully chosen to promise the best views over the wilderness while also offering an unrivalled ambience amongst cool and elegant surroundings.
KEEKOROK LODGE ⭐⭐⭐⭐⭐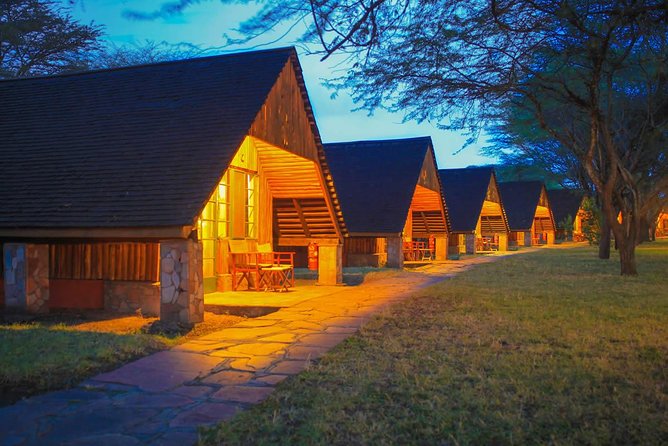 Officially opened in 1965, Keekorok Lodge is situated in the direct path of the spectacular annual migration which occurs from July to October every year. Surrounded by 700 square miles of lush sun-drenched plains; Keekorok Lodge is right in the heart of the Maasai where you can enjoy the sights of hippo and zebra grazing in the lodge. Keekorok Lodge is an eco-friendly and conservation-committed lodge that serves the Maasai Mara and supports the mission of the Global Alliance of National Parks. This property has been graced by several dignitaries over the years such as the founding father of the nation Mzee Jomo Kenyatta, Prince Charles, Dr Henry Kissinger and former Secretary of State George P. Shultz.
SAWELA LODGE – NAIVASHA ⭐⭐⭐⭐⭐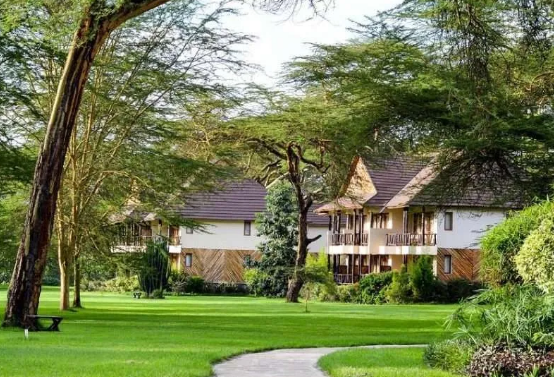 Relax in Beautiful, Natural Luxury With a variety of recreational activities to choose from, Sawela Lodge in Naivasha, Kenya is one of the region's best choices in safari lodges or hotels. The name means "comfort in a bird's nest" something we deliver every day. Sawela Lodge is 90 minutes' drive from Nairobi, Kenya (85 Kilometres). Our hotel offers guests a variety of activities, from an organic Swimming pool for both adults, large lawns for football and other contact sports, Volleyball and Netball pitches, A kids play area, Bicycles, Boating, Lawn Racket Ball, a guided nature walk and lastly the SAWELA TRAIL, which gives you the opportunity to blow off steam during your stay
MARA SERENA SAFARI LODGE ⭐⭐⭐⭐⭐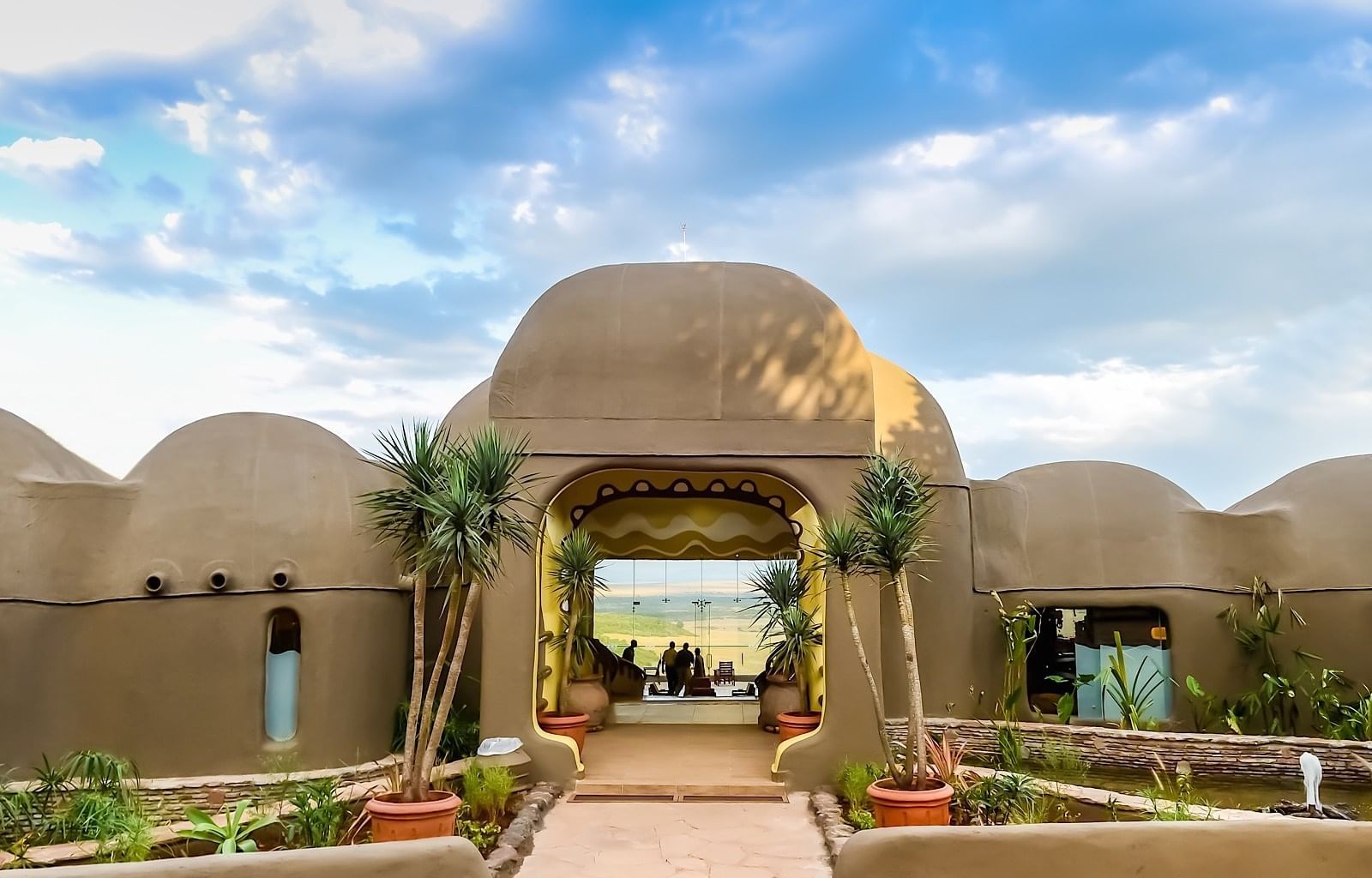 Discover the Kenya safari of your dreams, a vast, gently rolling landscape of acacia-specked grasslands darkened by migrating wildebeest herds. Mara Serena Safari Lodge invites you to a world where dramatic sights and experiences are enhanced by gracious service and five-star amenities. As the only safari lodge in the famed Mara Triangle, we offer a setting matched by few other hotels in the world: perched high on a bush-cloaked hill with sweeping views of the savannah and the meandering shoreline of the Mara River.
SERENA BEACH HOTEL ⭐⭐⭐⭐⭐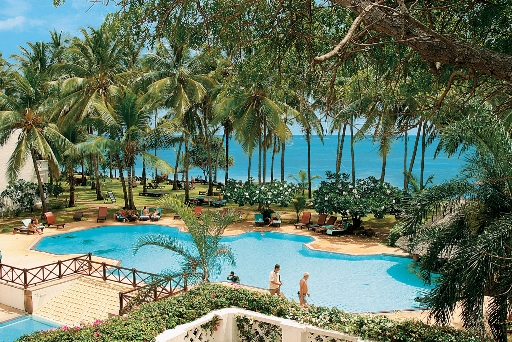 Guests arriving at Serena Beach Resort & Spa find an oasis of tranquillity framed by whispering coconut palms, lush gardens and one of the most beautiful white-sand beaches on the Indian Ocean. We invite you to discover a whole new level of relaxation and comfort at this warm, family-friendly tropical paradise in Mombasa, Kenya. With a selection of the best Mombasa hotel guest rooms, restaurants and social areas charmingly arranged among winding lanes and manicured oceanfront lawns, our Shanzu beach resort exudes the timeless
THE VOYAGER ⭐⭐⭐⭐⭐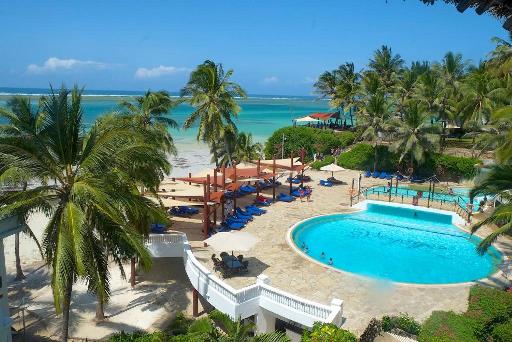 The Voyager is a vibrant, ship-themed resort famous for hosting some of Africa's finest family entertainments and animation programmes, including unique themed journeys across the seven seas, culinary extravaganzas, and special music, fashion, comedy and acrobatic shows. Fashioned along the lines of a luxury cruise ship, the MV Voyager is about to take you on a wonderful voyage of the sea with no creature comfort spared.
SOUTHERN PALMS BEACH RESORT ⭐⭐⭐⭐⭐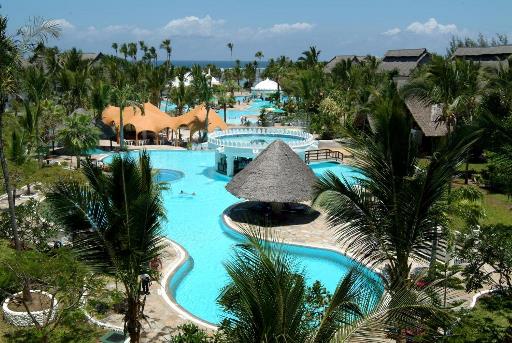 Southern Palms Beach Resort sits at the edge of the Indian Ocean on the gorgeous, renowned Diani Beach.  Opened in 1992 and most recently renovated in 2019, it's an oasis of calm just 35km south of Mombasa.  Modern amenities complement the warm Swahili and Arabic décor throughout the property.  The ideal getaway for friends and families who want to enjoy the white expanse of Diani Beach, savor a cocktail by the pool in the warmth of the African sun or be the envy of everyone at home with the perfect photo op of your camel ride on the beach, we offer it all.
SAROVA WHITESANDS BEACH RESORT AND SPA ⭐⭐⭐⭐⭐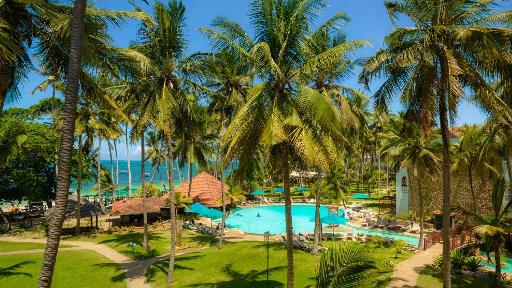 The Sarova Whitesands Beach Resort and Spa is a luxury hotel in an idyllic setting on the shores of the Indian Ocean. The hotel, located on the North Coast of Mombasa, is nestled amongst towering palms and lush gardens with five pools including a quiet pool, a pool bar and a waterslide. Our spa's outdoor treatment decks offer open vistas of the sun and sea as the sound of the crashing waves completely relaxes you. We are family-friendly, and our Ozone kids club will be sure to keep your children engaged and excited.