Uganda Luxury Tours will take you to Lake Nabugabo, Bwindi National Park, Mgahinga National Park, Queen Elizabeth National Park, Kazinga channel, Mweya Lodge, Kibale forest, Semliki National Park, Batwa pygmy village and Murchison falls while on luxurious accommodation facilities
The Best of Uganda Safari (9 days)
Day 1: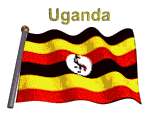 Beginning with a panoramic drive northwest through the famous Luwero Triangle and Masindi Town, Stop over at Masindi hotel for lunch. Proceed to Murchison Falls NP via Budongo forest, drive to the top of the spectacular fall where you can see the Nile's perfected beauty, and marvel as it compresses and squeezes itself from over 1 kilometer wide down through a 7-meter canyon. The 150-meter drop of the falls creates a thunderous roar and a beautiful rainbow in a plume of spray – the best thing to ever happen to the Nile. Finally, you can enjoy the sunset as you return to the superb comfort and service of Paraa Uganda Safaris Lodge/red chillis camp,or Sambiya river lodge. (Breakfast, Lunch and Dinner provided.)
Day 2:

After a cup of tea, embark on an early morning game drive on the northern bank where your guide will help you spot elephants, lions, Cape buffalo, rothchild's giraffes, hartebeasts, waterbucks, oribi, bushbucks, bohor reed bucks, hyenas, and on rare cases leopards. Return to the lodge for breakfast. Relax at the swimming pool side. After lunch, you will safari upstream by boat to the calm Victoria Nile and the base of the falls just tens of meters from the "Devil's Cauldron." There you can marvel at toothsome hippos, crocodiles and over the 17-kilometer stretch you may also see elephants, waterbucks and Uganda kobs. This is also the habitat of many bird species including goliath herons, Egyptian geese, pelican bee-eaters, kingfishers, Hombills, cormorants and the rare shoebill stork. After taking shots of the photogenic Murchison Falls you will return for dinner and an overnight stay at Paraa Uganda Safaris Lodge/red chillis camp,or Sambiya river lodge. (Breakfast, Lunch and Dinner provided.)
Day 3:
Greet the early morning sun yet for another game drive to spot those wild species you could have missed on the previous game drive. Return to the lodge for breakfast at around 10: 30am. Relax at the lodge. Have an early lunch at 1pm and be ready for the ferry crossing at exactly 2pm. Drive via the Albertaine Escarpment of the western Rift valley on the Masindi-Hoima-Fort portal road. This will be a long drive south via Hoima to Fort Portal, passing though verdant countryside and traditional homesteads and farms. Fort Portal rests in the shadow of the Fabled "Mountains of the Moon," The Journey is long! At least four hours of driving. Dinner and overnight at Ndali Uganda safari Lodge, Mid range Rwenzori view guest house/Budget Sky tree house. (Breakfast, Lunch and Dinner provided.)
Day 4:
After breakfast, we shall drive to Kibale Forest N/P, for primate viewing. The activity starts at 8.00 am in the morning. An all day search for chimpanzees and other primates including phoestes, Red-Colobuses, Blues, Red-tailed and grey cheeked Mangabeys swinging through the dense forest and birds, butterflies and many small insects The guide will provide detailed explanations on not only primates, but also on all the forest's fauna and flora, ensuring that your walk is both informative and enjoyable. This walk is excellent for viewing bird life and primates in close quarters. A visit to Bigodi swamp eco-tourism site is amazing, as we shall encounter rare and beautiful flora and fauna. Lunch, Dinner and overnight at Ndali Uganda safari Lodge, Mid range Rwenzori view guest house/Budget Sky tree house. (Breakfast, Lunch and Dinner provided.)
Day 5:
After early breakfast, Proceed to Queen Elizabeth National Park following the mystical Rwenzori Mountain Range most of the journey. A game drive Enroute may be rewarded with view of waterbucks, Elephants, Leopards, Buffaloes, Hyenas and a variety of Antelope species. After lunch, enjoy the unique 2-hour boat cruise on the Kazinga Channel and into Lake Edward. This trip passes through possibly the highest concentration of Hippos and many animals may be seen drinking at the water's edge. This launch cruise offers an excellent platform for photography, bird watching and game viewing. The prolific bird life is colorful and stupendous with well over 550 resident species. Dinner and overnight at Mweya Safari Lodge /budget Institute of ecology. (Breakfast, Lunch and Dinner provided.)
Day 6:
After a cup of coffee , Embark on an early morning game drive along Kasenyi track and Queens mile in the park and expect to see Lions, Elephants, cape buffalo, Warthogs, leopard, hyena, mangoose, waterbucks, kobs, and lots many small animals and birds. After the game drive, proceed to Bwindi via Maramagambo and Ishasha sector. As you drive along the road via Ishasha sector, animals such as the waterbucks, elephant, antelopes, buffalo, kobs, can be seen along the road. Relax around the Forest camp. Dinner and over night at the luxurious Gorilla Forest Camp set deep in the rain forest ,Mid range Buhoma home stead or budget Buhoma community bandas. (Breakfast, Lunch and Dinner provided.)
Day 7:
There is an early morning entry into a gorilla sanctuary. The rainforest is spectacular as it offers a dramatic, heavily forested and dense landscape crisscrossed by numerous animal trails, allowing access for tourists. Recorded mammals here include the endangered mountain gorilla, the rare golden monkey, buffalo, elephants, black-fronted duikers, bushbucks, leopards, giant forest hogs as well as other animals. This park is best known for the fascinating gorillas, where the time taken and terrain varies according to the movements of these marvelous primates. The thrill of spending time with and observing these gentle giant gorillas is a rare, moving, awesome and exciting adventure that will leave you with long lasting memories of a truly unique experience. The gorillas are shy and peaceful animals and it is an unforgettable experience to watch and photograph them as they interact with each other. Dinner and over night at the luxurious Gorilla Forest Cam,.Buhoma home stead ,or budget Buhoma community bandas. (Breakfast, Lunch and Dinner provided.)
Day 8:
After an early breakfast, you will drive to Lake Mburo National Park and enter the Park through the Nshara Gate. The afternoon game drive will take you along the lakeshore track, and with its own system of game trails and cleared walkways, the "Kigambara Loop" offers interesting guided lakeside walks. Here you can find herds of zebra, cape buffalo and eland, and Pribi and topi are easy to approach. Along with the game drive, many visitors also enjoy a boat trip on Lake Mburo and self-guided nature trails. Bird watchers will enjoy more than 250 species of birds found in Lake Mburo including Papyrus Gonoleks, Brown-faced Lapwings, Carruther's Cisticolas, the extraordinary White winged Warbler and Bare-Faced Go-away bird. You will return for dinner and first class service at the Agip Motel. (Breakfast, Lunch and Dinner provided.)
Day 9:


Head to Kampala, the drive back to Kampala stops at the Mpigi Royal Drum Makers. Here you will be able to watch the ceremonial drums being crafted using methods passed down through generations. There will also be time to stop at the equator for photographs and you will arrive in Kampala before lunch. (Breakfast is provided.)
Uganda Wildlife Adventure Safari – 14 Days
Day 1: Airport Transfer
You will be met by our driver /guide at Entebbe International Airport who will drive you to Kampala the Capital City of Uganda. Check in Hotel Africana or Holiday Express Hotel in the city center dinner and overnight.
Day 2: Kampala – city tour- Kibale Forest National Park.
Short morning tour of Kampala City, highlights including the bustling Nakasero market with a lot of fresh fruits display and the mysterious Kasubi tombs – a burial ground for Buganda Kings. Visit Uganda Museum a display of all Uganda cultures. After lunch, drive through the lush green countryside to Lake Mburo National Park stopping at Equator. Check in at Mantana Luxury Lodge or Rwonyo Camp dinner and overnight
Day 3: Lake Mburo – Kabale
Have an early morning game drive. This park was gazetted in 1982 and is situated between the towns of Masaka and Mabarara and is the only one that contains an entire lake. The attractive acacia-dotted savannah is home of huge herds of impala as well as uncommon topi, eland, klipspringer and other antelope. Zebra and buffalo also graze these peaceful acres. At the lake, there are hippo and crocodile, and a wonderful diversity of birds. Because of the different habitats of the lakeshore and the broad savannah, the variety seems endless. Catch a glimpse of water birds diving for fish, the marabou stork, bee-eaters and cheeky bronze-tailed starling as well as the majestic crowned crane. Make sure you bring your binoculars!
After game drive, proceed to Mbarara with a stop over at the Ankole long-horned cattle sighting enroute. Lunch stop at Mbarara town and continue to Kabale. Drive past beautiful hills, ridges and valleys in Ntungamo area plus the long-flat stretch of savannah before reaching Kigezi Hills (Switzerland of Africa). Arrive in Kabale and proceed to Lake Bunyonyi dinner and overnight at Lake Bunyonyi Overland Camp or Bunyonyi Safari Resort.
Day 4: Lake Bunyonyi – Bwindi Impenetrable Forest Camp
After breakfast go for a boat ride on Lake Bunyonyi for a tour around the beautiful Islands on the Lake. The lake gives a sanctuary to many different species of birds and migrating birds from Europe. This is the only fresh lake in the country you can find otters. Enjoy sight seeing of Kigezi terraced hills, lunch and depart for Bwindi Impenetrable Forest passing through Mafuga forest. On clear day, view the Virunga's from a distance and the Western Rift Valley stretch as it disappears to border of Democratic Republic of Congo (DRC). Check in Buhoma Community Bandas for overnight. Optional Clients can who would like to stay in luxury will stay at Gorilla Forest Camp or Buhoma Homestead Lodge.
Day 5: Bwindi Impenetrable Forest National Park
After breakfast, you receive a briefing from the local guides and then it's off on the adventure. The time taken and the terrain vary according to the movements of these great primates. The thrill of meeting them face-to-face takes away the pain of the long and arduous trek. Back to the camp to recount your experiences in the forest.
Day 6: Bwindi – Queen Elizabeth National Park
Today a second visit to the Gorillas is an option or you may take a look at some of the creatures that share this forest with our Gorillas (forest walk). Or Explore the hidden waterfalls and marvel at the splendour of this African forest view other primates like the red tailed monkeys, blue monkeys, black and white colobus monkeys. There is also unique game like the giant forest hog, the bushbuck and wealth of bird life while you enjoy the forest flora. Or Depart for Ishasha in to look for climbing lions in morning game drive in Queen Elizabeth National Park, and proceed to check in at Mweya Safari Lodge or Institute of Ecology (hostel).
Day 7 Queen Elizabeth National Park
Rise before the sun and have a game drive. Your guided drive may last about three hours. Return to the lodge for lunch and take an afternoon boat cruise on the Kazinga channel, that joins Lakes Edward and George. This waterway is filled with schools of hippos, buffaloes, and elephants, which can be seen at the banks. There are also a rich variety of birds on the channel. Return for dinner and overnight at lodge or Hostel. Evening is at leisure.
Day 8 Queen Elizabeth National Park- Kibale Forest National Park
You will carry out another game drive in the morning exploring different tracks exploiting all chances of viewing game that inhabit this beautiful part of the world. After lunch depart for Kibale Forest National Park – home of chimpanzees. Check in at Ndali Lodge or Toro Resort.
Day 9 Kibale – Chimp tracking
After breakfast with local guide off to track chimps in their natural habitat. Kibale Forest National Park is believed to have most concentration of primates in the world. Over 10 different species of primates including chimps in this park have been recorded in this park including the very localized red colobus and L'Hoest's monkeys. Tracking the chimpanzee our 'cousin' is a very interesting experience. The way they feed, climb trees, respond to humans, caring for their young ones, is just phenomenal. A network of shady forest trails provides much to delight botanists and butterfly lovers, while birders have record over 300 species including the endemic Prirogrine's ground thrush. The elusive forest elephant, smaller and hairier than its savannah counterpart, moves seasonally into the developed part of the park, while other terrestrial mammals include buffalo, giant forest hog and a half dozen antelope species. Return to your camp and afternoon visit Bigodi Swamp bird watching and other activities that take place here and overnight.
Day 10 Kibale – Fort Portal- Murchison Falls Park
Depart for Murchison Falls National Park with lunch stop on the way. Enter through Bugungu gate. Arrive in the evening to Sambiya River Lodge or Paraa safari lodge for dinner and overnightOvernight.
Day 11 Murchison Falls National Park
Carry out a game drive in the morning with a local guide who will assist you sight the Congo Blue Mountains on clear day. Game drive is carried out in the northern Bank of River Nile where concentrations of game is common sight of elephants, giraffes, antelopes, lions leopards hyenas and many bird species are common sight. Enjoy your picnic lunch; in the afternoon go for a boat cruise on the famous River Nile up to the bottom of falls. Chances of sighting the shoe bill stork are many though not a guarantee continue up to the bottom of the falls where you will see marine animals like the crocodiles, schools of hippos and many species of birds. Overnight.
Day 12: Murchison Falls National Park
Checkout and drive to the top of the falls a spectacular sight where millions of gallons of water squeeze in 6-meter gap before it explodes into thunderous explosion of Murchison Falls then proceed to Kampala passing through Bundongo Forest. Stop to view different species of flora seeing particular species of trees – mahogany muvule etc that are characteristic of an African rainy forest dinner and overnight at Hotel Africana or Holiday Express Hotel in Kampala.
Day 13: Kampala – Jinja – Entebbe
After breakfast,you will be driven to Jinja town. This day can be dedicated for white water rafting. Alternative you will be visiting the source of the Nile River and Bujagali Falls and when time allows you can visit the Namugongo Martyrs Shrine and continue to Entebbe for overnight stay at Windsor Lake Victoria Hotel or Entebbe Flight Motel.
Day 14 Airport Transfer
If time allows, visit Botanical gardens before transfer to the airport for departure.
Please note the safari cost include:
Meals and accommodation while on safari,
Full time safari driver/guides with associated expenses
1 chimp permit per person
1 gorilla permit per person (1day visit)Rwanda
Park entry fees, all game drives, launch trips, applicable government taxes.
4×4 wheel drive vehicle with gas
Visa to Rwanda
Re entry visa into Uganda
Other border crossing fees
Airport transfers.
Safari can be booked privately or you can opt to join a group.

Excluded are:
Drinks, bar bills and drinks, phone calls, personal insurance and any other services of a personal nature like souvenirs tips and laundry etc