Honeymoon Safaris in Africa include wedding packages in Tanzania and Zanzibar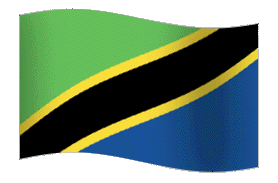 Honeymoon Safaris in Africa, Tanzania Honeymoon Tour, Zanzibar Paradise Honeymoon Adventure, Honeymoon Tours in East Africa, Honeymoon Holidays in Zanzibar
ZANZIBAR HONEYMOONS AND WEDDING PACKAGE
Highlights
Welcome to Zanzibar Honeymoons island, exotic, tropical, utterly romantic! Is a destination for wedding packages, intimate honeymoon holidays. Zanzibar is the, ultimate spice island! Elope on vacation to Zanzibar for a beach wedding, anniversary tour, renewal of marital vows, complete with a wedding reception, family island holiday, dive vacations or eco adventure! Our experts in east Africa Zanzibar can combine a stay on Zanzibar with a safari extension to Tanzania, Kenya or a visit to the Kenyan coast.
Zanzibar Island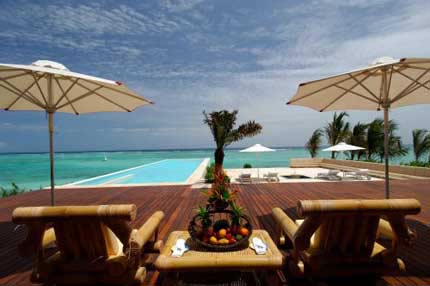 Itinerary
Zanzibar Paradise Honeymoon Safari
Day 01 and 02
Upon arrival meet and greet and transfer to Stone Town. You will enjoy scenic beauty pleasant tropical climate and friendly hospitable people as soon as you arrive.
Stone Town It may not have a particularly romantic name, but Stone Town is the old city and cultural heart of Zanzibar, little changed in the last 200 years. It is a place of winding alleys, bustling bazaars, mosques and grand Arab houses whose original owners vied with each other over the extravagance of their dwellings. This one-upmanship is particularly reflected in the brass-studded, carved, wooden doors – there are more than 500 different examples of this handiwork. You can spend many idle hours and days just wandering through the fascinating labyrinth of narrow streets and alleyways.
Overnight. : 2 Nights Emerson Green , Hurumzi Hotel, Stone Town BB Basis

One of the most requested events in the migration is the arrival crossing of the Mara River that occurs around late July to August with parts of September and again on their return south, around the last two weeks of October through early November. These are the best times to track and see the annual wildebeest migration in Masai Mara. While the sight of masses of animals thundering across the open plains is spectacular, the Mara River crossing will take you through a range of emotions – awe, anticipation, heartache, inspiration, excitement and much more. The crossing is the subject of many documentary films from the BBC to the National Geographic, but even superb filmmaking cannot give you the experience of being on-site.
DAY 03 – 07: 5 Nights Zamani Kempinski Luxury Resort on BB Basis
En route to Zamani Kempinski Hotel tour of Jozani Forest celebrate your union on a pristine sandy beach on the mystical spice Island of Zanzibar…with a mesmerizing view of the Indian Ocean under celestial blue skies What could be more enduringly romantic than to experience rose-colored sunsets and a palm fringed untouched beach, Zamani Kempinski Hotel is the perfect romantic getaway in Zanzibar to celebrate your special occasion.
Zanzibar Holidays Honeymoon Zamani Kempinski is an ideal retreat for honeymooners, with special surprises during your stay. Amenities and Features All rooms are tastefully decorated in ivory tones, with cotton throws, teak wood finishes and Zanzibar carvings. All rooms have a full third bed functioning as a sofa.


Weddings in Zanzibar – Imagine wedding exchange marriage vows on a sandy white beach in tropical sunsets with beach parties, romantic turndowns, dhow cruises, spice island tours and spa activities glamorous a beach of Zanzibar – for bride and groom.
**You can have an extension to your safari by traveling to other parts of Tanzania and Kenya.