From Arusha you will proceed to Usambara Mountains which  are very good for hiking. Then drive to Bagamoyo and afterwards Mikumi National Park to see lions, leopards, elephants and buffalos, together with many other games such us reedbucks, impala, hertbeest, jackals, and warthogs.At Selous Game Reserve, you will enjoy some of the world's wonders — large herds of elephants plus lions, leopards, rhinos, buffalo, and many other varieties of game
Day 1: Arusha – Usambara Mountains at Lushoto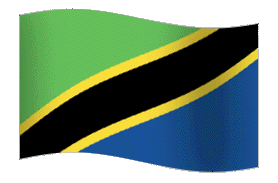 From Arusha, drive to Lushoto with some stopovers on the way to see and enjoy the beauty of the countryside. The Pare Mountains are a sea of rolling hills, and the Usambara Mountains are very good for hiking. There are numerous commercial centers to be seen along the way. Dinner and overnight at the Mueller Inn.
Day 2: Usambara Mountains – Bagamoyo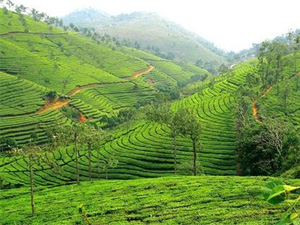 Drive to Bagamoyo. This famous ancient slave trading and commercial center remains to be an interesting place to visit with the best beaches and nice hotels. Dinner and overnight in a Hotel/Guest House.
Day 3: Bagamoyo – Mikumi
Drive from Bagamoyo to Mikumi. This 3230 Sqaure Kilometer National Park is rich with four of the Big Five: lions, leopards, elephants and buffalos, together with many other games such us reedbucks, impala, hertbeest, jackals, and warthogs. You will also see reptiles such as crocodiles, monitor lizards, and Pythons as well as different spicies of birds. Dinner and overnight at a campsite.
Day 4: Mikumi National Park – Selous Game Reserve
From Mikumi, drive to Selous Game Reserve in Southeast Tanzania. Enter Africa's largest protected area uninhabited by man, where Tanzania's greatest population of elephants wander in an area bigger than Switzerland! Selous is considered important enough to be a World Heritage Site. The 55,000 sq. km. park is almost four times the size of the Serengeti with large plant and animal diversity, including rare and endangered dogs and thousands of migrating animals. Experience a safari in the absolutely wild and unspoiled bush. Selous possesses a diverse landscape like hot volcanic springs, sporadic lakes, and streams all from the great Ruaha and Rufiji Rivers.Walking is permitted with an armed ranger. Dinner and overnight at a campsite.
Day 5: Selous Game Reserve
Full day game drive in the Selous Game Reserve. Enjoy some of the world's wonders — large herds of elephants plus lions, leopards, rhinos, buffalo, and many other varieties of game. Boating activities in the Rufiji River are also available. Dinner and overnight at a campsite.
Day 6: Selous Game Reserve
Walking tour in the Selous Game Reserve with a ranger and guide. You can also take a cable car across the Stieglers Gorge for photgography and fishing. Dinner and overnight at a campsite.
Day 7: Selous Game Reserve – Dar es Salaam
After breakfast drive to Dar es Salaam.
FROM $4,994 PP*