From Nairobi Kenya, you will go to Kenya's most popular game park because it hosts an amazing concentration of wildlife. You are almost guaranteed to see the Big 5. Lions abound throughout the park as do leopards, cheetah, hyenas, giraffe, impala, wildebeest, topi, baboons, warthogs, buffalo, zebra, elephants, and of course hippos and crocodiles in the Mara River. You will visit Lake Nakuru before going to Amboseli N. Park to  do a fullday game drive the following day, famous with vast herd of elephants view Mount Kilimanjaro.
Day 01: NAIROBI- MASAI MARA GAME RESERVE

Pick up from your hotel after Breakfast and depart for a scenic drive down into the Rift Valley region with a stop over at Kijabe escarpment to view the Rift valley escarpment. , Kenya's world renowned game reserve, the home to the Big Five. Stop en route at the Great Rift Valley for the stunning views. Arrive and check in for lunch at the a town known as Narok,and later proceed to Masai Mara, Then afternoon game drive allows spotting of the unrivaled wildlife in the park. Accommodation: eco camp
Meal plan: Full board
DAY 02: MASAI MARA GAME RESERVE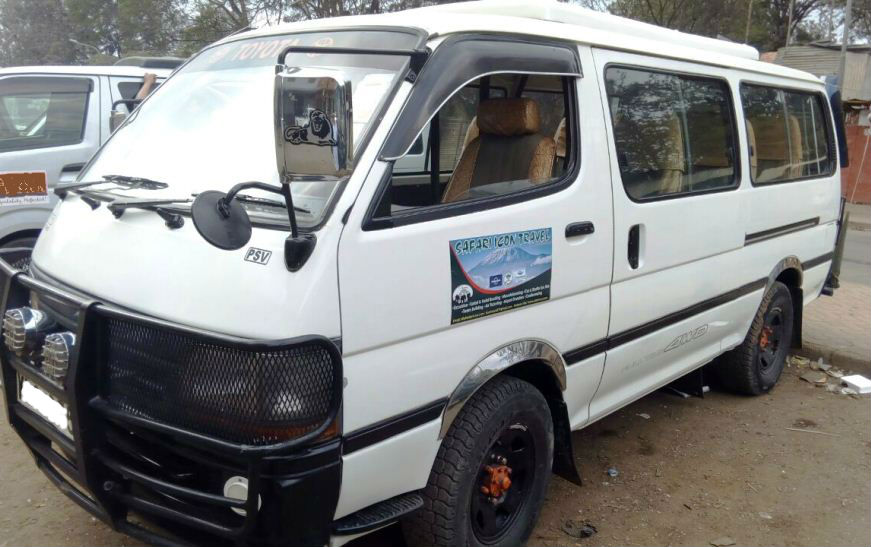 Spend further one day in Masai Mara game reserve enjoying morning and afternoon game drives, or Full day with picnic lunches. The Masai Mara is considered by many to be one of Kenya's finest National Reserves.
The rolling grasslands offer ideal game viewing and photographic opportunities and the grassy plains are broken by rocky outcrops which are favorite midday resting places for lion, for which the Mara is famous. Some of the other animals which can be seen in and around this 700 square mile conservation area include elephant, black rhino, buffalo, leopard, cheetah, wildebeest, zebra, and gazelle. Hippo and crocodile abound in the muddy brown waters of the rivers which traverse this Reserve. One of the Mara's main attractions each year is the astonishing spectacle of the annual migration of up to two million wildebeest, thousands of zebra and an escort of carnivores from the Serengeti plains, following the rains and succulent new grass. A costly trek as many of the lame, laggard and sick will fall prey to the ravening pack of predators and many more will die in the swirling flood waters trying to cross the Mara River.



Once the rains have ended and the grass begins to wither the wildebeest turn south and head back to the Serengeti and beyond. The reserve with an area of 1510 km2 forms the northern part of the Serengeti-Mara ecosystem and is famous for vast assemblages and migration of plains game and their associated predators. The parks southern boundary is contiguous with Tanzania's Serengeti National park.
Elephant, black rhino, buffalo, plains zebra, hartebeest, wildebeest and other herbivores and all the big cats are also found in Mara. The rivers are home of crocodiles and hippos.
All meals and overnight at the eco camp. Accommodation: eco camp
Meal plan; Full board.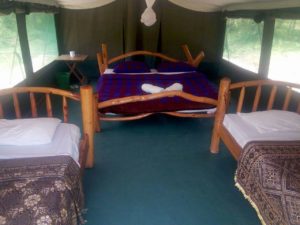 DAY 03: MASAI MARA-LAKE NAKURU
0630HRS early morning game drive, breakfast at camp or game enroute.
Followed by commence drive to Rift valley. Have lunch enroute and proceed to Nakuru,and arrive at Taphe Guest Hotel/Nakuru park for your overnight on full board basis. After lunch proceed for game drive in the afternoon at the lake Nakuru National park,,and later check inn at the Maxland Hotel for your overnight on full board basis.
Accommodation: Maxland hotel.Accommodation: Maxland hotel in Nakuru.
Meal plan; Full board
DAY 04: NAKURU-AMBOSELI NATIONAL PARK
Breakfast, commence drive to Amboseli National Park, via Nairobi . take your lunch enroute, before you arrive at Amboseli National Park. Later on embark for an afternoon game drive in Amboseli National park or do a fullday game drive the following day,famous with vast herd of elephants; also this park is only place to view Mount Kilimanjaro.
Dinner and overnight stay at camp
Accommodation: Kimana Camp:
Meal plan: Full board.
Day 05: AMBOSELI NATIONAL PARK
Full day spent in Amboseli enjoy morning and afternoon game drives or Fullday with picnic lunch boxes.
All meals and overnight.
Accommodation: Kimana Camp:
Meal plan: Full board.
DAY 06: AMBOSELI-NAMANGA BORDER DROP OFF.
After Breakfast Depart from Kimana camp,and proceed for game drive en-route,and later get into the park and have a game drive,till around midday,and after that you will lwave Lake Amboseli and proceed back to Nairobi and arriving late in the evening and drop off at your hotel.
Nett cost of above
Option 1 using a mini van for 8 seats capacity: JOINING SAFARI: USD130 PER DAY:
US$ 780 PER PERSON ADULT SHARING A TENT AND HOTEL:
OPTIONAL BALLOON SAFARI:
US$ 450 PER PERSON NETT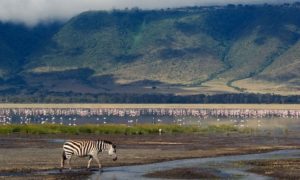 The Price is Inclusive of:
• Accommodation as specified in the itinerary on full board in the Hotel/Camps.
• Transport in a joining Safari Minibus with a game viewing roof hatch and UHF radio.
• 2 game drives for each day
• English speaking driver cum tour guide experienced in game spotting.
• Fuel, driver and car park fees, driver's allowance.
• All park entry fees for clients, driver cum guide and vehicle
• Self contained tents/Hotel.
The Price is Exclusive of:
• International flight tickets and visa costs.
• Tips, drinks, laundry, calls, and all such costs of a personal nature.
• Accommodation and meals in Nairobi
• All optional activities such as balloon safari,masai village visit
THANKS FOR CHOOSING SAFARI ICON TRAVEL TO GIVE YOU THE SERVICES.